MOVING COUNTDOWN CHECKLIST – One week to go!
November 13 2023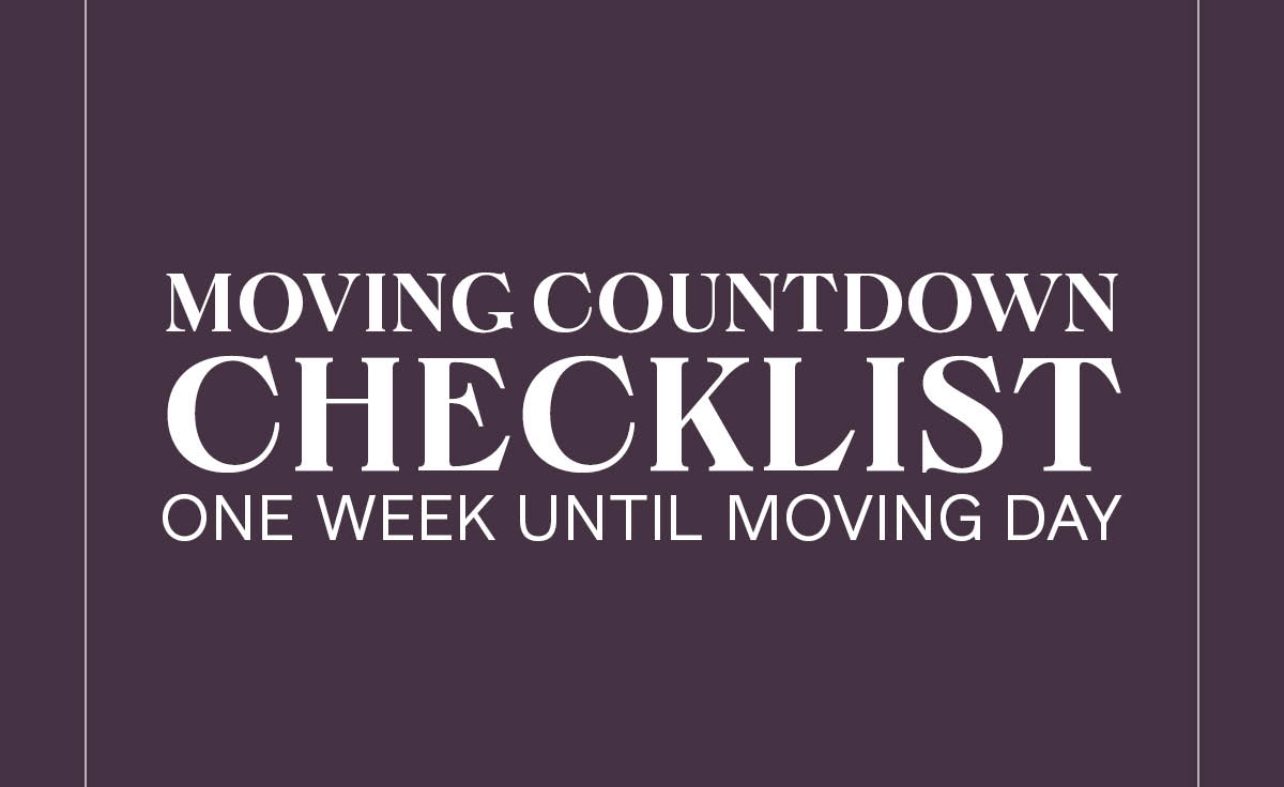 In addition to our "Four weeks until moving day" checklist, we thought the following additions to that list might come in handy if your moving day is in sight.
UTILITY COMPANIES – Contact your existing companies and advise them of your moving out date and when you are likely to be moving into your new home. Take final meter readings and supply this information to your individual suppliers so they can issue you with a final bill.
MILK & PAPERS – If you currently get either of these delivered, settle outstanding accounts and cancel ongoing business, or notify them of your change of address if you are not moving far.
CHILDREN – If you have young children, and if it is possible, this may be the time to start planning childcare for your removal day.