Do's & don'ts when offering on a property For Sale
May 3 2022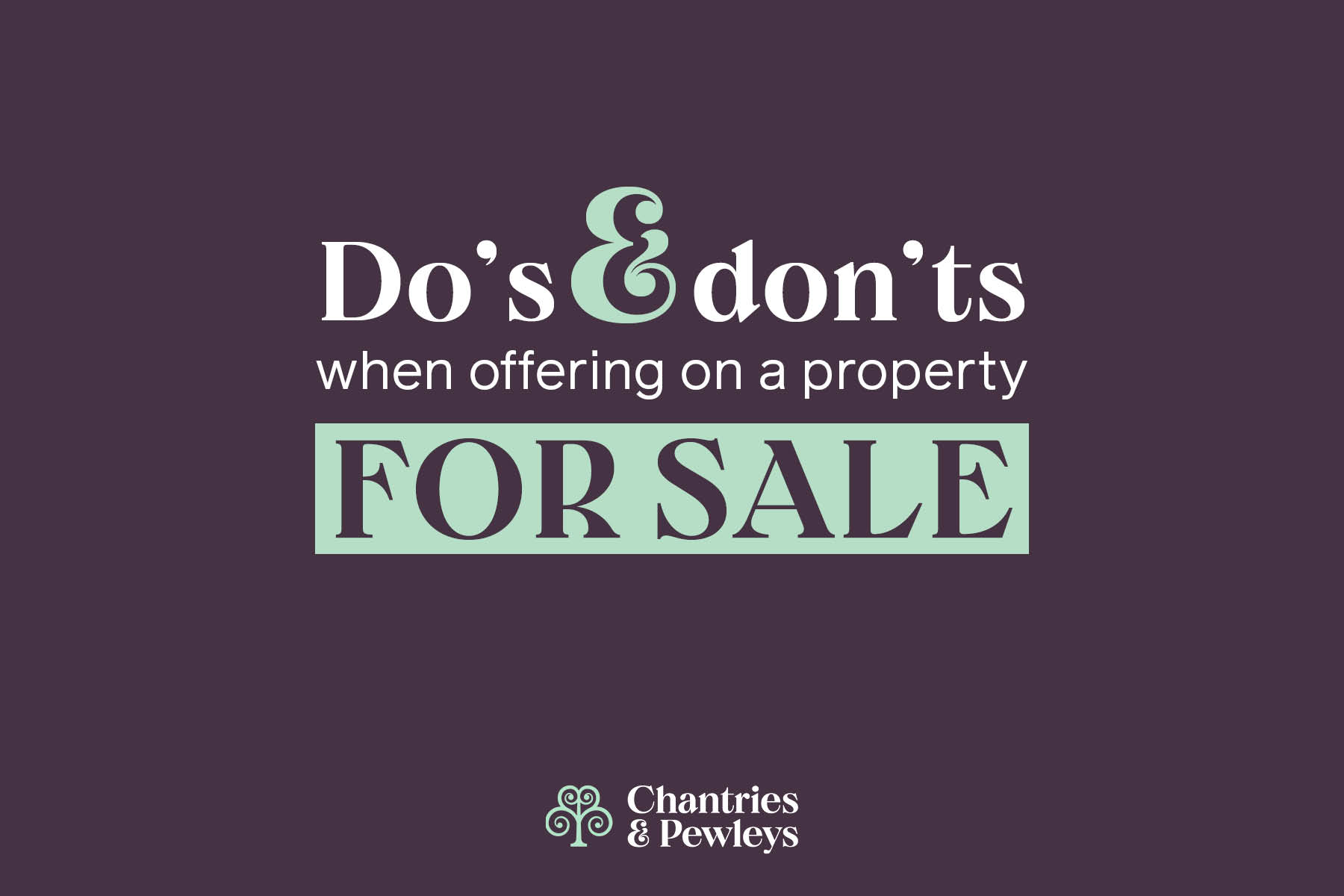 Do you feel flummoxed by the process of offering on the property of your dreams?
When should I make my offer?
How much should I be offering?
Should I increase my offer?
Worry not, we've got you covered. See below for some words of wisdom from our very own @mike_chantriesandpewleys
Don't make a low offer on a popular property. If you know there are a lot of people interested in the property you'd like to buy, go in with a strong offer, as it might be your only chance. It's rare but some agents will take the best offer on the day!
Best and final offers. Some agents use this approach, some don't. If you find yourself in this position then offer what you would be comfortable to pay for the property. If your offer isn't accepted, then you know you've not over-stretched yourself. If it is, you may have offered more than everyone else, but it's a price you're comfortable with and you've secured the home you wanted.
When should you increase your offer? In a standard situation, where you might be the only person making an offer, you can increase it if your first offer isn't accepted. Ask the agent for guidance on this as you can then judge what the seller might be willing to accept. Be careful if you increase your offer on 'best and final' or 'sealed bids' as this will undermine your original 'best offer'. The agent and the seller may not trust your increased offer for fear of you reducing if on the day of exchange and back to your original bid, leading to a high chance of the sale falling through, wasting time for all involved. You will also be liable for paying your solicitor twice, once for this lost sale, and again for the home you eventually buy.
When should you put your offer forward? Verbally is always a good start. Have a discussion about your offer with the agent. They will give you initial feedback and expectations on whether it will be accepted or not. Always follow up in writing! Most agents provide an offer form which requires information such as, property address, offer amount, inclusions, special conditions, preferred timescales, as well as the full name, address, contact number, email, date of birth and occupation for all purchasers. It's also helpful to supply your solicitor's details if you have a preferred one, how will you finance the purchase, amount of mortgage required, lender/broker and contact details, deposit amount and whether any of the deposit is gifted. We will also need to carry out an 'anti-money laundering check' by law. This means we will need a passport/photographic driving license and utility bill/bank statement with your current address, for all purchasers. Alongside this we will also require proof of funds. This is a statement of account for your savings that you will be using, along with the mortgage agreement in principle (AIP). If you don't have an AIP, the contact details for your mortgage broker/lender will also be suitable.
Anything else? We recommend adding a covering letter explaining who you are and why you love the property you want to buy. Don't hold back!
and finally, GOOD LUCK!