The BIG Guildford Charity Quiz Night
May 3 2022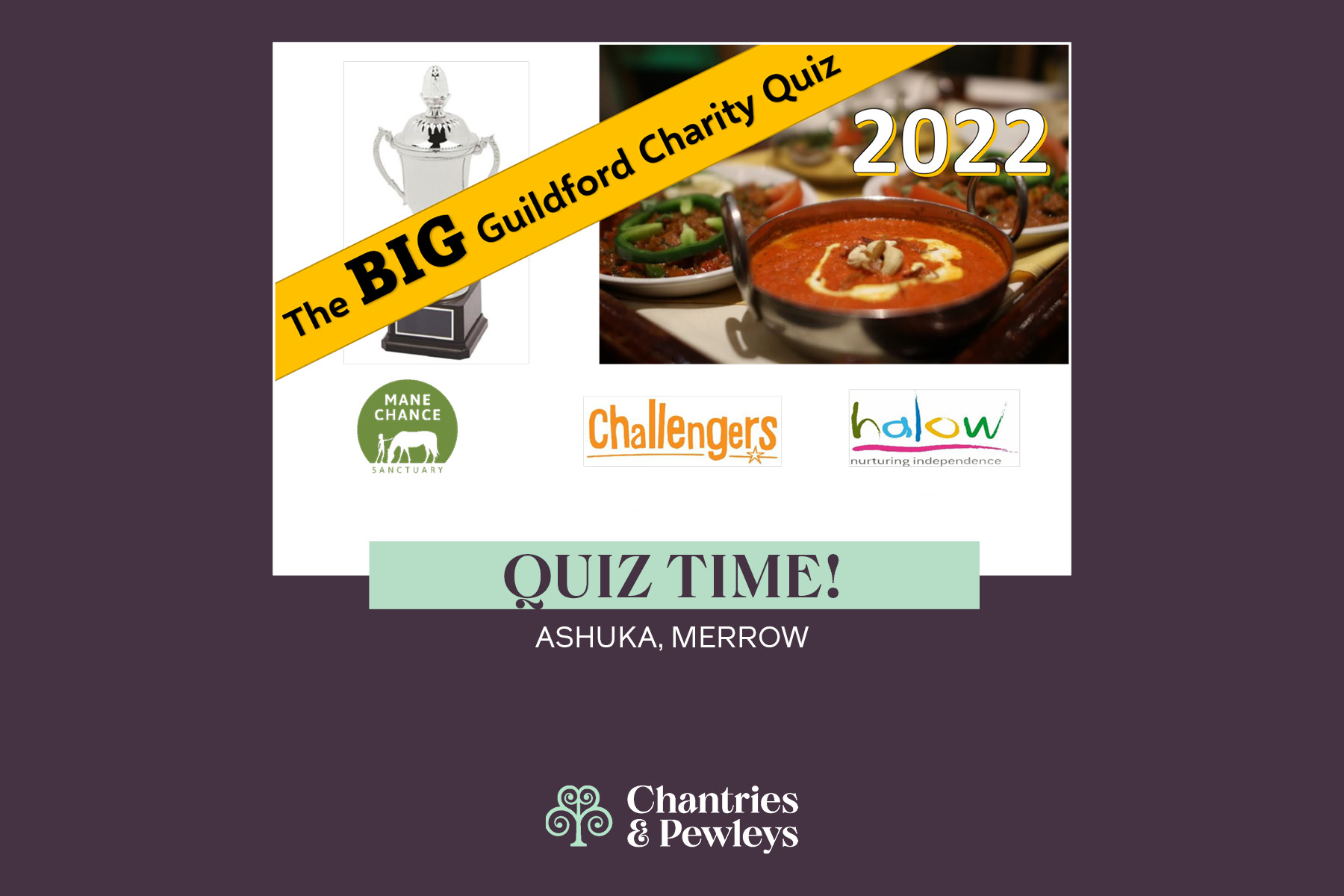 On Friday 4th March a fantastic night was had by all at @bigguildfordcharityquiz
Over £1,600 was raised for local charities @thehalowproject, @manechancesanctuary and @challengers1979 which is a huge success!
We may not have won the overall quiz, but we think you'll agree that Richard and Rob from our Shalford office take the prize for the loudest shirt award.
Well done to @heritage_ima who pipped everyone to the post!
Bragging rights belong to our Guildford office within the Chantries & Pewleys collective, who came out on top of our 3 offices, much to the irritation of Anthony in Merrow!
Until next year, Guildford team! 😉