Pre-pandemic notice periods return
September 18 2021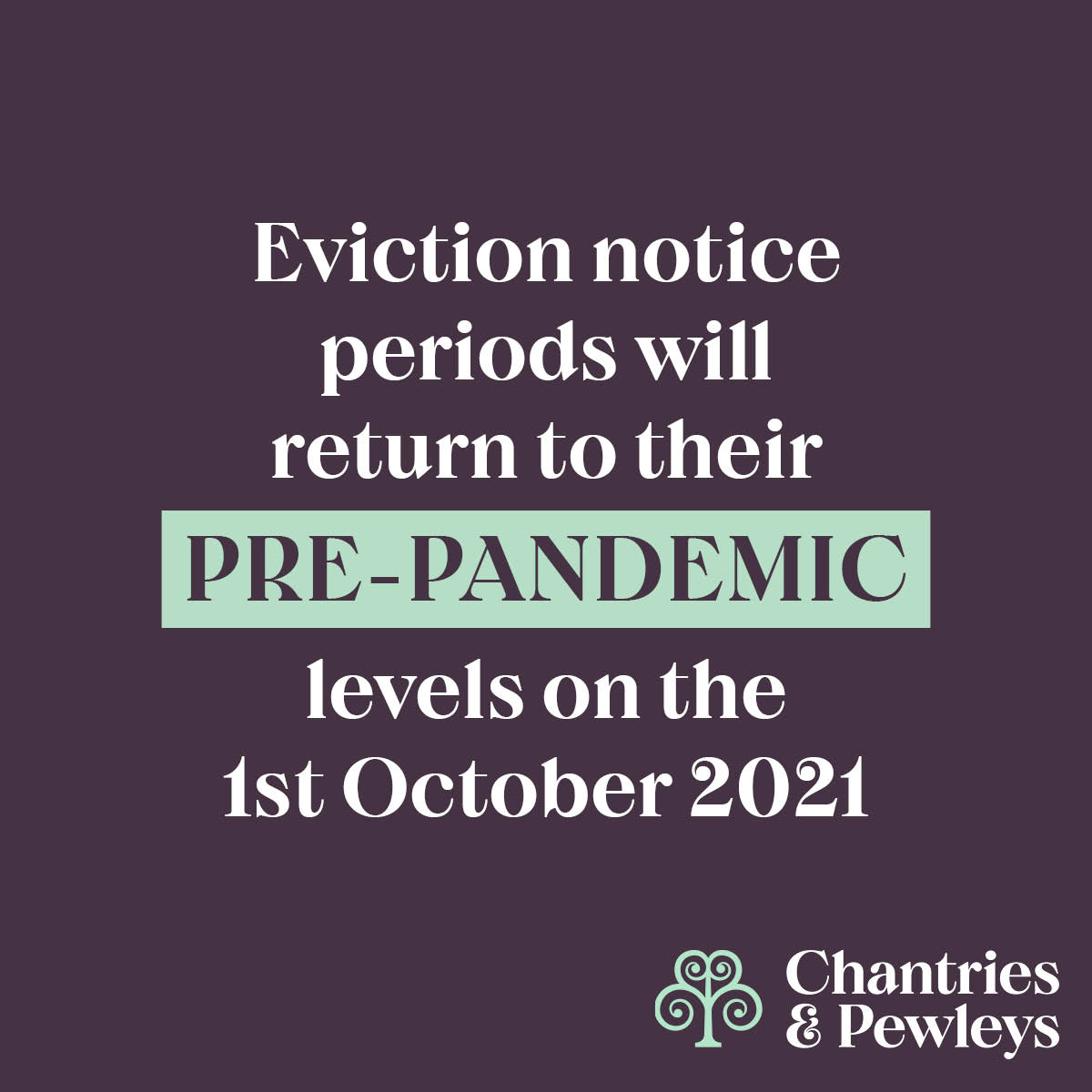 The UK Government has confirmed that eviction notice periods will return to their pre-COVID lengths on the 1st October.
These notice periods were increased, following the introduction of the Coronavirus Act 2020, from two to six months for most grounds (including Section 21 notices), with exemptions for certain serious cases.

It will come as something of a relief to Landlords to hear this news as a result of non-paying tenants.

If you are looking for any further information relating to tenancy notices and lettings advice, please contact Chantries & Pewleys on 01483 405222 or check out the article from Propertymark below.
https://www.propertymark.co.uk/resource/changes-to-notice-periods-in-england-from-1-october.html